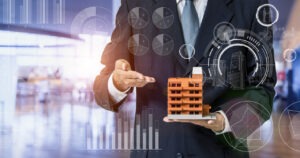 From competent planning to securing and managing finances to actually delivering a program of work, executing a profitable property development project is no small feat. Yet the best and most successful developers know just how valuable diligent preparation work is, for not only maximising the returns on a lucrative opportunity but getting a project off the ground by securing the right financing smoothly and efficiently with a trusted and competent funding partner that understands their needs.
By maintaining a respectful and mutually beneficial relationship with a finance broker, the most prosperous developers get the job done right the first time. To achieve this, the pros undertake several key steps to help ensure their projects are not held up by unnecessary delays or obstacles.
Experienced developers know their assets. While asset values have increased in recent years, many developers vastly overstate what their property is worth. Unfortunately, discrepancies in an application versus what a property is actually worth, ultimately result in wasted time and effort. To avoid this, it is critical to complete appropriate research to determine an accurate number on which to base property value estimates. By ensuring applications are submitted with supporting information such as local agent appraisals, funding partners can proceed with securing a deal without delay.
Know your strengths and support your story. The best brokers know there is more to the client than just a computer application, it is about the human behind the deal. So developers that can provide accurate details of supporting assets, liabilities, and a capability statement, make it possible for brokers to see the client's strengths as a borrower. While some brokers simply focus on the transaction, with a complete view of a client's net worth, track record, and ability to deliver as a developer, great brokers have a much better chance of sourcing the right solution and getting the deal approved.
Back up the project with due diligence. Inexperienced developers often underestimate the requirements to justify a request for finance. Unfortunately, a hopeful idea and some existing property equity are not quite enough to prove a project's viability. Providing comprehensive and clear supporting documentation for property development is critical, regardless of whether a project is a small duplex, a residential dream home, or an enormous apartment complex. With valuations, appraisals, QS and feasibility reports providing verifiable data, seasoned developers can demonstrate they can competently manage a project, in turn providing confidence to funding suppliers.
Understand private lending interest rates. Sophisticated developers are purpose-driven. This is why private lenders are perfectly placed to customise financing solutions for specific needs. And it is for this reason that private loans can be more expensive than offerings from major banks. It is important to remember that competent private funding partners understand a client's project, from costs and timing to how everything will take place. Developers with appropriate expectations on lending rates understand that a premium paid for the right financing solution is invaluable to a project's ultimate success and return on investment.
Maintain a valued partnership. While everyone likes to shop around, respected brokers have the knowledge and connections to help ensure clients receive the best solutions for their needs. In the small and close-knit industry of private financing, taking advantage of the time and effort of brokers and lenders by playing off quotes against multiple providers is a sure-fire way to develop a poor reputation. When you find a broker that understands your needs, it is important to remember that valuing that relationship will pay off immensely.
Feel free to reach out to us at any time to discuss your scenario. We take pride in getting tricky development deals over the line.
1300 123 455